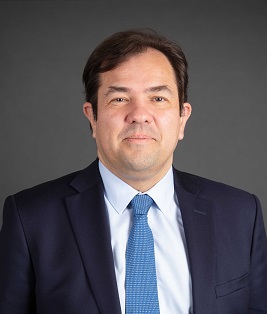 Mr. Elvis Fontaine
Director
Acting on behalf of the University Hospitals of the Vaud and Geneva cantons, the Procurement and Biomedical Engineering Department ensures the procurement of medical and general goods and of equipment under the best market conditions. 
 
The Procurement and Biomedical Engineering Department is also responsible for managing the HUG building inventory and maximizing the yield of this asset.
To accomplish this, the Procurement and Biomedical Engineering Department:
performs market research studies by researching products and suppliers
negotiates products, price terms and favorable contracts
coordinates procurement by facility (HUG/CHUV)
standardizes, in collaboration with existing procurement commissions, the products required for proper functioning of the facilities.
Its role is also to:
finalize tender contracts for maintenance and investment works  
translate equipment needs into technical and feasibility terms, from design to installation and including integration into care
guarantee medical device vigilance in accordance with current legislation
manage the biomedical equipment inventory and plan replacement and acquisition needs
retain all useful documentation regarding brands, models and suppliers or all equipment used in the two Vaud-Geneva university hospitals
implement a responsible HUG/CHUV procurement policy, taking into account the environmental, social and economic aspects of the acquisitions
provide technological monitoring
manage leases for rented spaces outside of HUG
research rental spaces for HUG needs
In this area, several committees provide consulting and expertise: 
joint committee for the purchase consumable goods
committee for the stewardship of assets
committee for equipment
committee for medications
replacement and acquisition of new equipment is part of a four-yearly investment plan.